Breakfast club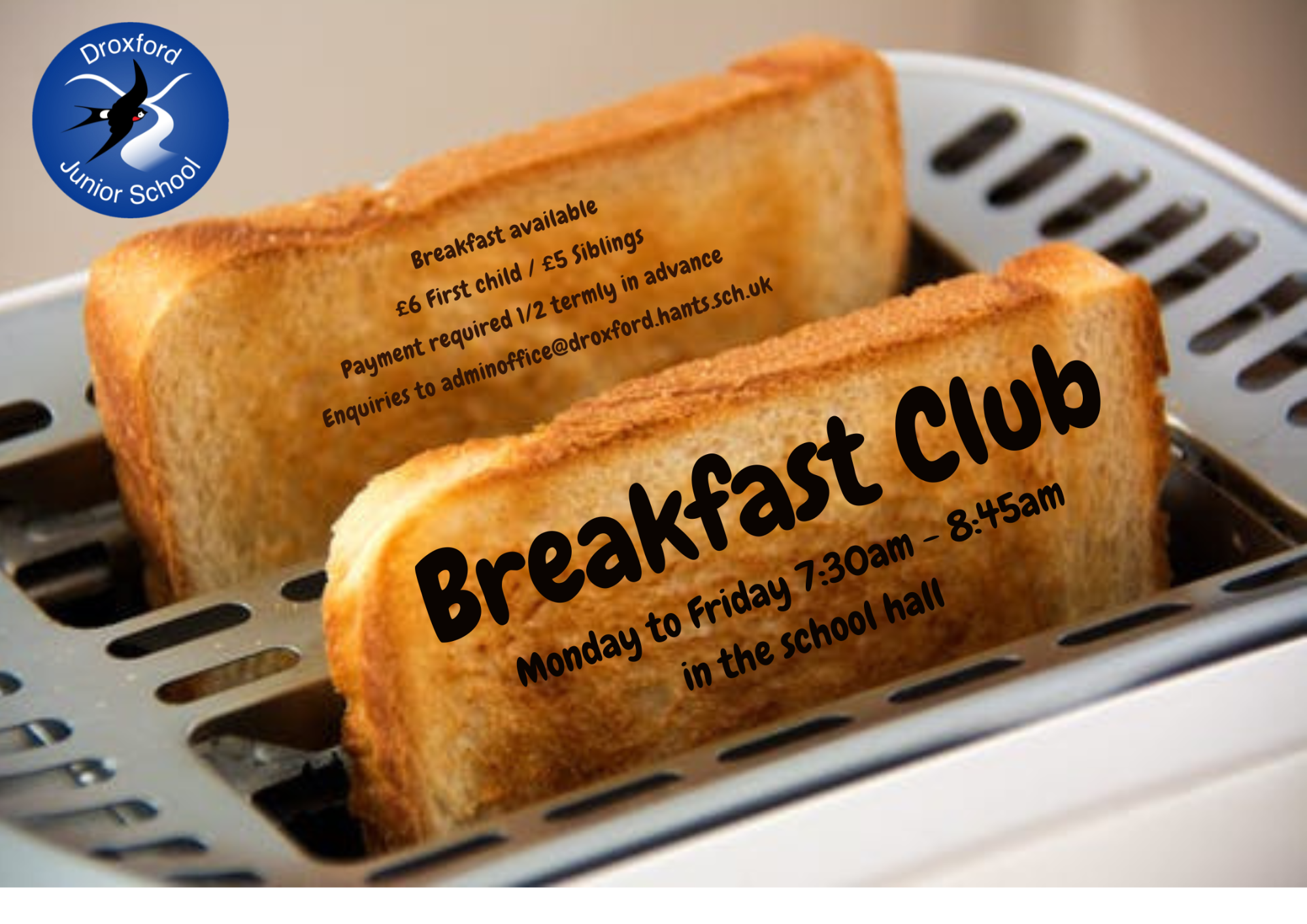 PLEASE NOTE:

WE ARE CURRENTLY REQUESTING CONTACTLESS PAYMENTS ONLY THEREFORE YOU WILL NEED TO HAVE ACTIVATED YOUR ONLINE ACCOUNT. THANK YOU.
Breakfast Club September 2022
Breakfast Club runs daily and will be starting on the first day back at school on Monday 4th September 2023.
The Club runs from 07:30 to 08:45 (please note breakfast is served until 8.20 am), It is a school organised club which is run for us by Active8Minds.
To reflect rising energy and food costs we will have to increase prices by £1 from September 2022. Therefore, the cost will be £6 per child per day and £5 per sibling thereafter. It offers safe supervision, a chance to have breakfast (included in the cost) and entertainment before they go on to playground at 8:45 a.m.
If you would like to book a place for your child(ren), please log on to your online account or visit our Online Account page for more information. You will need to book and pay in advance per half term for your child(ren).
PLEASE NOTE: you cannot book the day before the club therefore please book advance or ring school the day before.
If you require a paper copy booking form please ring the office 01489 877537 or email adminoffice@droxford.hants.sch.uk