Admissions
Admission Timetable – September 2023 intake
If you would like to apply to join our school you can apply via the Hantsweb online admissions page.
If you were unable to make our Open Morning, please do not hesitate to contact the school office as we will be very happy to provide you with a copy of the information pack, and answer any queries you may have.
We can also arrange a convenient time for you to visit and view the school.
There are links below to a range of information and resources but if you are unable to find what you are looking for, again please feel free to contact the school office – 01489 877537 or adminoffice@droxford.hants.sch.uk.
Places Available For An Immediate Start
Quite unusually we have a limited number of places available in our current Year 3 and Year 4 will have a number of places available in Year 3 starting September 2023.
We would love to show you and your child around our outstanding school and would be happy to arrange a taster session.
To find out more information please phone 01489 877537 or email: adminoffice@droxford.hants.sch.uk
Our children come from Droxford itself and the villages of Corhampton, Exton, Meonstoke, North Boarhunt, Newtown and Soberton. We also have many children from outside our catchment.
Our school catchment is made up of the combined catchment areas of our linked infant schools, Meonstoke CofE Infant School and Newtown Soberton Infant School.
Check your catchment school please click here (you will need your postcode).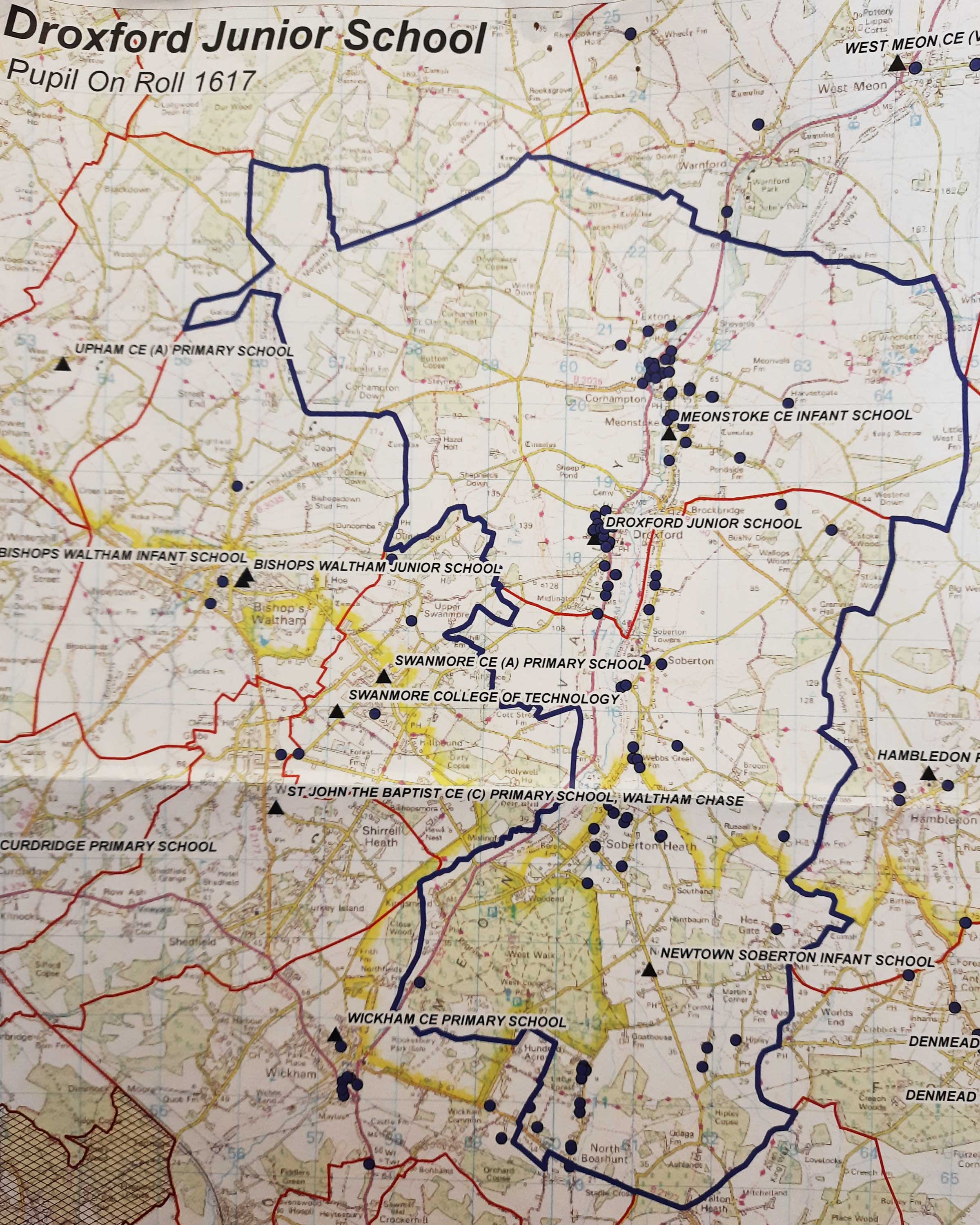 Alternatively complete the relevant application form below and send into the school office by post or email.